Our research focuses on the optical and electronic properties of emerging semiconductors for low-cost, transformative electronics applications including light-harvesting (e.g. photovoltaic) and light-emission (eg LED) devices. We use optical spectroscopy to understand material and device photophysics on a range of length and time scales, and relate these characteristics directly to local chemical, structural and morphological properties through multimodal measurements. This provides a unique platform to discover new semiconducting materials, unveil power loss mechanisms in devices, guide innovative device designs, and push device performance to the limits. Our developed devices and in-situ and in-operando imaging approaches are applicable to a range of fields including energy materials, medical imaging and biological systems. We also have a strong emphasis in the group on making our work accessible to the public through a number of outreach and media activities.
HIGHLIGHTED RECENT PUBLICATIONS:
Liu, D.; Luo, D.; Iqbal, A.N.; Orr, K.W.P.; Doherty, T.A.S.; Lu, Z.; *Stranks, S.D.; *Zhang, W. Strain analysis and engineering in halide perovskite photovoltaics Nature Materials 2021, DOI: 10.1038/s41563-021-01097-x
Kubicki, D.J.; *Stranks, S.D.; *Grey, C.P.; *Emsley, L. NMR spectroscopy probes microstructure, dynamics and doping of metal halide perovskites Nature Reviews Chemistry 2021, DOI: 10.1038/s41570-021-00309-x
Tian, X.; Stranks, S.D.; *You, F. Life cycle assessment of recycling strategies for perovskite photovoltaic modules Nature Sustainability 2021, DOI: 10.1038/s41893-021-00737-z
Bowman, A.R.; Anaya, M; Greenham N.C.; *Stranks, S.D. Quantifying Photon Recycling in Solar Cells and Light-Emitting Diodes: Absorption and Emission Are Always Key Phys. Rev. Lett. 2020, DOI:10.1103/PhysRevLett.125.067401
Doherty, T. A. S.; Winchester, A, J.; Macpherson, S. M.; Johnstone, D. N.; Pareek, V.; Tennyson E. M.,; Kosar, S.; Kosasih, F. U.; Anaya, M.; Abdi-Jalebi, M.; Andaji-Garmaroudi, Z.; Wong, E. L.; Madéo, J.; Chiang, Y.-H.; Park, J.-S.; Jung, Y.-K.; Petoukhoff, E. C.; Divitini, G.; Man, M. K. L.; Ducati, C.; Walsh, A.; Midgley, P. A.; *Dani, K.; *Stranks, S. D. Visualising Performance-Limiting Nanoscale Trap Clusters at Grain Junctions in Halide Perovskites Nature 2020, DOI: 10.1038/s41586-020-2184-1
Kubicki, D. J.; Prochowicz, D.; Salager, E.; Rakhmatullin, A.; *Grey, C. P.; *Emsley, L.; *Stranks, S. D. Local Structure and Dynamics in Methylammonium, Formamidinium and Cesium Tin(II) Mixed-Halide Perovskites from 119Sn Solid-State NMR J. Am. Chem. Soc. 2020, DOI: 10.1021/jacs.0c00647
†Feldmann, S.; †Macpherson, S.; Senanayak, S. P.; Abdi-Jalebi, M.; Rivett, J. P. H.; Nan, G.; Tainter, G. D.; Doherty, T. A. S.; Frohna, K.; Ringe, E.; Friend, R. H.; Sirringhaus, H.; Saliba, M.; Beljonne, D.; *Stranks, S. D.; *Deschler, F. Photo-doping through local charge carrier accumulation in alloyed hybrid perovskites for highly efficient luminescence, Nature Photonics, 2020, 14, 123-128
Anaya, M.; Rand, B. P.; Holmes, R. J.; Credgington, D.; Bolink, H. J.; Friend, R. H.; Wang, J.; Greenham, N. C.; *Stranks, S. D. Best practices for measuring emerging light-emitting diode technologies, Nature Photonics, 2019, 13, 818–821
deQuilettes, D. W.; Frohna, K.; Emin, D.; Kirchatz, T.; Bulovic, V.; Ginger, D. S.; *Stranks, S. D. Charge-Carrier Recombination in Halide Perovskites, Chemical Reviews, 2019, 119, 11007-11019
Tennyson, E. M.; Doherty, T. A. S.; Stranks, S. D. Heterogeneity at multiple length scales in halide perovskite semiconductors, Nature Reviews Materials

, 2019,

4, 573-587
*Stranks, S. D.; *Plochocka, P. The Influence of the Rashba Effect, Nature Materials, 2018, 17, 381-382
Abdi-Jalebi, M.; Andaji-Garmaroudi, Z.; Cacovich, S.; Stavrakas, C.; Philippe, B.; Richter, J. M.; Alsari, M.; Booker, E. P.; Hutter, E. M.; Pearson, A. J., Lilliu, S.; Savenije, T. J.; Rensmo, H.; Divitini, G.; Ducati, C.; Friend, R. H.; *Stranks., S. D. Maximising and Stabilising Luminescence in Halide Perovskite Device Structures Using Potassium-Halide Passivating Layers, Nature, 2018, 555, 497-501
SELECTED RECENT MEDIA:
---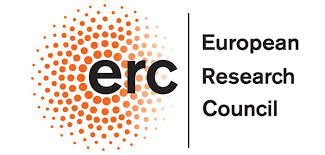 We acknowledge generous support from the European Research Council (HYPERION), the Royal Society, the Engineering and Physical Sciences Research Council, the Faraday Institute and the European Commission.