Spin outs
Sustain Education
Not-for-profit founded by Stuart Macpherson, Beth Tennyson and Sam Stranks in 2021. Providing all students at a critical learning age (7-11 years old) with the knowledge to generate progressive and innovative ideas, enabling them to renovate the world to their own modern vision.
Swift Solar
Co-founded by Sam Stranks in 2017. Developing next-generation of halide perovskite solar photovoltaics.
---
Ongoing projects
April 2020 - present
Research into developing lower cost solar irrigation systems for Ethiopian small-holder farmers, together with the Centre for Global Equality and Bahir Dar University.
EU 'Fuel from the Sun' Prize Competition
2019 –  2022 
A combined team from Strankslab and the group of Erwin Reisner reached the final of the EU 'Fuel from the Sun' Final competition, producing a scaled up system of artificial leaves producing a sustainable solar fuel.
West Cambridge Energy Tour
March 2021 – present
The West Cambridge Energy Tour explores the West Cambridge Research Campus and introduces some of the energy-related research that goes on at the University.
Primary school mapping challenge
April 2019 – present
This activity enables children of 9-12 years old to become researchers and discover the potential of renewable energy: https://energymap.oe.phy.cam.ac.uk/info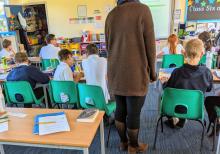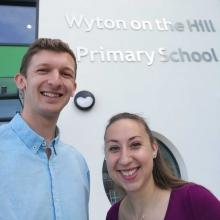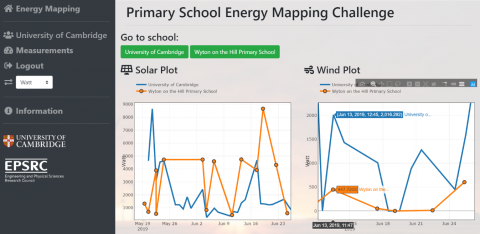 Air Travel Carbon Footprint
June 21, 2019 – present (Cambridge, UK)
All Strankslab members record the carbon footprint of work- related travel.
---
Past projects
Cambridge Festival
Saturday 18th March 2023- Building dye sensitised solar cells using berries.
Physics @ Work
September 17 – 19, 2019 (Cambridge, UK)
School groups from the surrounding Cambridge area. Ages range from middle – high school levels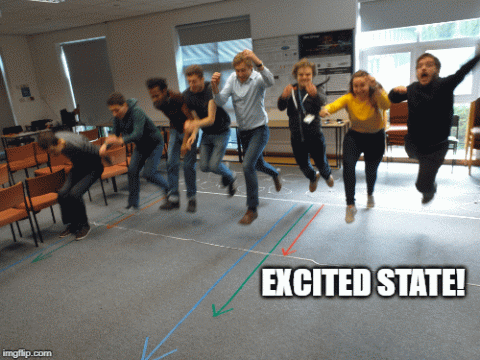 Experience Cambridge 2019
July 13, 2019 (Cambridge, UK)
SRUK meeting 2019
June 30 – July 2, 2019 (Cambridge, UK)
Cambridge Science Fair 2019
March 23, 2019 (Cambridge, UK)
Build your own dye sensitised solar cell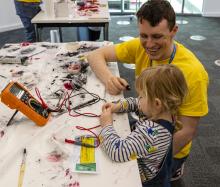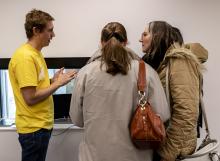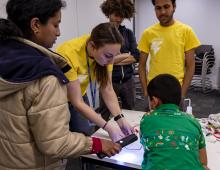 m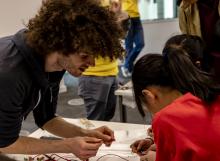 Pop-Up Physics Fest
December 2, 2018 (Peterborough, UK)
In collaboration with the Institute of Physics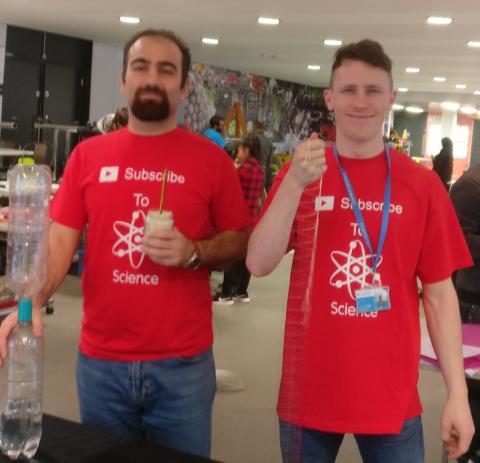 Physics Fest 2018
November 25, 2018 (Ipswich, UK)
In collaboration with the Institute of Physics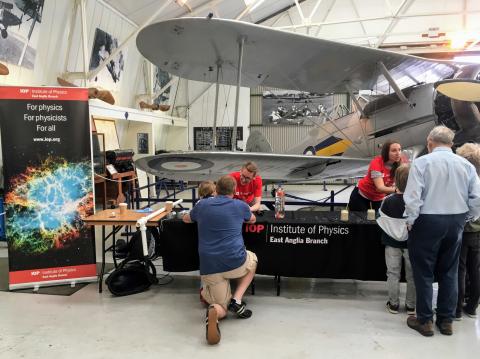 Solar Panel Activities
November 7, 2018 (Cambridge, UK)
Physics @ Work
September 18 – 20, 2018 (Cambridge, UK)
School groups from the surrounding Cambridge area. Ages range from middle – high school levels