Spin outs
Sustain Education
Not-for-profit founded by Stuart Macpherson, Beth Tennyson and Sam Stranks in 2021. Providing all students at a critical learning age (7-11 years old) with the knowledge to generate progressive and innovative ideas, enabling them to renovate the world to their own modern vision.
Swift Solar
Co-founded by Sam Stranks in 2017. Developing next-generation of halide perovskite solar photovoltaics.
Ongoing projects
West Cambridge Energy Tour
March 2021 – present
The West Cambridge Energy Tour explores the West Cambridge Research Campus and introduces some of the energy-related research that goes on at the University.
Primary school mapping challenge
April 2019 – present (all UK)
This activity enables children of 9-12 years old to become researchers and discover the potential of renewable energy. https://energymap.oe.phy.cam.ac.uk/info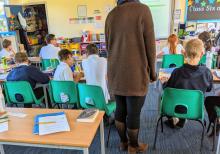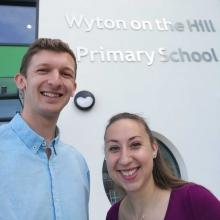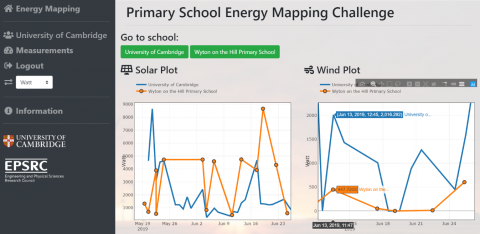 ---
Air Travel Carbon Footprint
June 21, 2019 – present (Cambridge, UK)
---
---
Past projects
Physics @ Work
September 17 – 19, 2019 (Cambridge, UK)
School groups from the surrounding Cambridge area. Ages range from middle – high school levels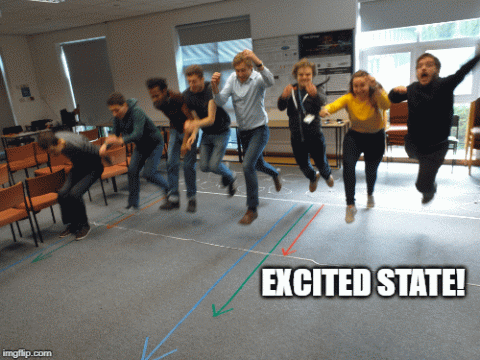 ---
Experience Cambridge 2019
July 13, 2019 (Cambridge, UK)
---
SRUK meeting 2019
June 30 – July 2, 2019 (Cambridge, UK)
---
Cambridge Science Fair 2019
March 23, 2019 (Cambridge, UK)
Build your own dye sensitised solar cell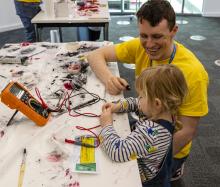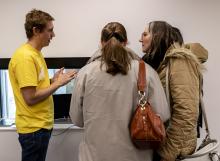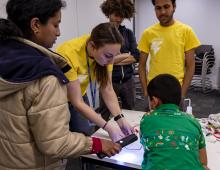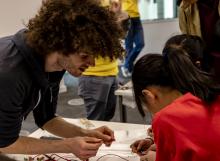 ---
Pop-Up Physics Fest
December 2, 2018 (Peterborough, UK)
In collaboration with the Institute of Physics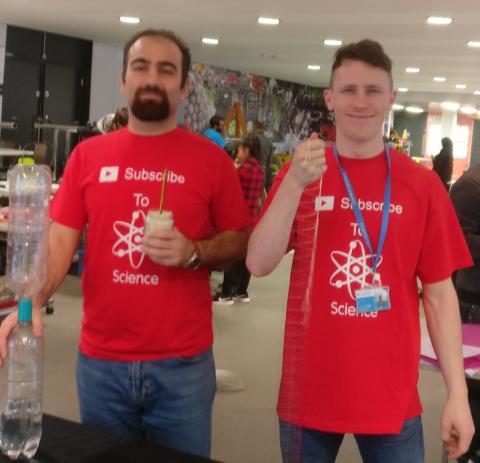 ---
Physics Fest 2018
November 25, 2018 (Ipswich, UK)
In collaboration with the Institute of Physics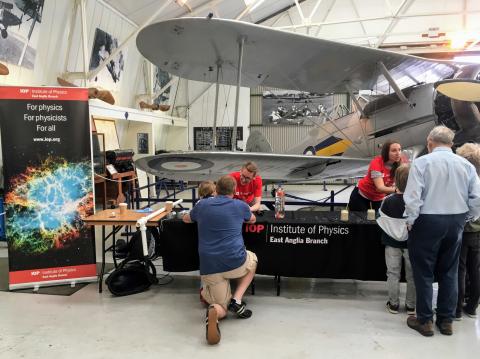 ---
Solar Panel Activities
November 7, 2018 (Cambridge, UK)
---
Physics @ Work
September 18 – 20, 2018 (Cambridge, UK)
School groups from the surrounding Cambridge area. Ages range from middle – high school levels
---